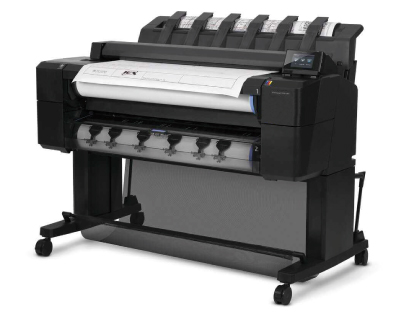 If you need large format print of your blueprints, builder's drawings, or architectural plans then look no further than Aceprint. We offer printing in a number of sizes, the largest of which is the A0 paper size. We also offer A1, A2, A3, A4 and A5. We know people can have a lot of issues trying to find an affordable and reliable large format print shop, that's why it's a service we've been proud to provide for many years.
You can provide us with your digital files in a number of ways: by email, a file delivery service or you can call into store with a flash drive and we we'll print them out up to A0. It's that simple. Depending on the print, large format printing can sometimes take a while, for example posters or art pieces that have a full coverage and need a high quality output will take a while, for this we offer a next day service. For prints such as architectural plans, blueprints and diagrams we offer a same day/while you wait service depending on the required amount.
Here at Aceprint we offer a reliable, affordable way to have your large format prints produced in a quality manner so you'll always be able to read them clearly and concisely. We have decades of experience printing in all sorts of formats and large format is no exception. Such experience cannot be beat and is why our customers return time and again.
To find out more about our large format A1 printing, or to place your order, call us today on 01924 261 154.