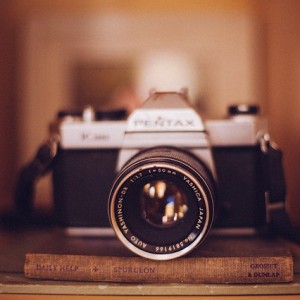 Mostly our photos live on our phones, in the cloud, or just stuck on a hard drive. While it ensures they will last forever it also means that the only time people will get to see them is when you pull out your phone to show them. That's why you need your photos printed so the whole world can see your excellent photography skills.
There are many places you can take a usb stick and have some basic paper printouts but you don't get the same level of service and choice that you get with us. When we print your photos not only do you get a great price but you get options. Among the many things we offer are paper types, do you want it on glossy paper? Plain paper? Textured paper? The choice is yours. We can even provide you with multiple images on a large folded sheet or create a booklet of images that makes a really nice gift.
We're also not limited by paper size. We can print you beautiful photos in the regular size but we can go bigger. A4? A3? A2? Not a problem! We can even print really large formats or banner sized photos for events or special occasions. With these larger format photos, and the smaller ones, we can add lamination giving them that extra glossy look need need on large format signage.
If you have your photos on a digital camera we can take them from your memory card very easily. If they're on your phone then it's a bit more complicated but still relatively simple. You can send your photos to us by email, blue tooth if you're in store, or any kind of file sharing site like google drive or drop box.
Most social websites like Facebook or Instagram lower the resolution of your photos so it's best to provide us with the original. If you don't have the original then don't fret, we can still print your photo taken direct from your twitter, facebook, pintrest or any other site you use to host images. Just send us a link to the photo along with how big you would like it to be.
For more information about our photo printing please send an email to info@aceprint.org.uk or give us a call on 01924 261 154.